You are hereBlogs / Reader Getaways's blog
Reader Getaways's blog
---
Since Pilot Getaways started publication in 1998, many subscribers have written to us about trips they have taken after reading about particular destinations featured in the magazine. Have you had a great vacation based on something you read in Pilot Getaways? We'd love to share your experiences with other readers. Send your stories (and photos if you have them) to eFlightPlan@pilotgetaways.com and we'll publish some of them in our monthly bulletin, eFlightPlan.
A week of extremes… from camping in a muddy field in Iowa to staying in a beautiful resort in Pennsylvania. Gotta love aviation!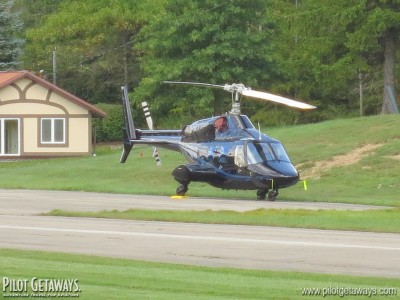 For my moonlighting job, I often get to go on amazing trips all around the world. Recently, I was sent to Curacao—a small Dutch island in the Caribbean just off the coast of Venezuela—by the Tourism Board to make a travel video highlighting adventures on the Island.
Most pilots, including myself, have a "bucket list" of places where they want to fly. After 1,500 hours, and 30 years, of flying around Canada and the US, from Alaska and the Yukon and Florida to California, and some in Europe, I was looking for another "adventure." I started flying in East Africa, where I got my private license when I was working in Kenya in the mid 70's. I then returned to the US and converted the Kenya license to a FAA certificate, picked up an instrument rating, and currently fly a Lancair Legacy I built in 2008.
The La Gartia Creek Ranch Fly-in to southern Colorado was on the last weekend of May, organized by the Colorado pilots group — http://flycolorado.org. The Fly-In was very nice – even though it was a drive-in for me and Susan – forecast thunderstorms on Friday when we needed to arrive. Lots to do. Lots of parking, and the field is quite adequate with trike gear airplanes as well as the conventional gear, though my preference would be for conventional as the occasional bit of hi