You are hereResources / Pilot Getaways Supports the Recreational Aviation Foundation
Pilot Getaways Supports the Recreational Aviation Foundation
---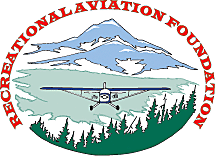 Preserving our Airstrips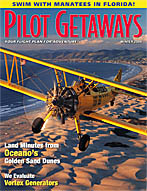 In the Backcountry Update section of our Winter 2004 issue, Pilot Getaways highlighted an important organization that is fighting for our continued access to airstrips: the Recreational Aviation Foundation.
This volunteer, non-profit, charitable organization has made great progress in keeping airstrips open, improving existing facilities, and even opening new airstrips in the backcountry. With your help, they can continue to protect airstrips from potential closures, and pursue new opportunities for backcountry airstrip expansion and improvement.
To donate or to see how you can help, visit www.theraf.org.


Clicking on one of the above links will bring up the document automatically. Windows users can right-mouse-click on the link and select "Save Target As" or "Save Link As" to download the file. Macintosh users can click and hold until another menu pops up, giving you the option to download.

You'll need Adobe Acrobat Reader software to read above files. If you don't have the software, you can download it for free by clicking the link below: