Pilot Getaways is the bimonthly travel magazine for pilots and their families. We focus on having fun with your airplane at destinations from backcountry strips to exclusive fly-in resorts.
---
Since Pilot Getaways started publication in 1998, many subscribers have written to us about trips they have taken after reading about particular destinations featured in the magazine. Have you had a great vacation based on something you read in Pilot Getaways? We'd love to share your experiences with other readers. Send your stories (and photos if you have them) to eFlightPlan@pilotgetaways.com and we'll publish some of them in our monthly bulletin, eFlightPlan.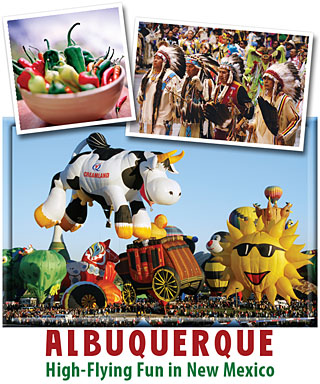 Over much of the U.S., autumn can provide the best flying of the year. Along with falling temperatures and better engine performance come fewer thunderstorms, less wind, and less turbulence. So make the most of fall while it lasts! We've got some great destinations for fall flying. Each offers a completely different experience, so there's something for everyone.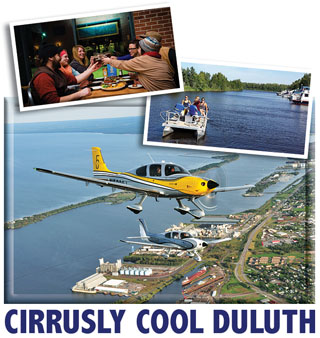 The dog days of summer are fast approaching. Are you feeling the heat and need a place to cool off? We have a quick cool side trip for your Oshkosh adventure as well as a cool Northeastern coastal escape. For backcountry lovers, this issue features Idaho's most popular fly-in breakfast and lodge airstrip. Summer also means rodeo, and we'll take you to a unique, authentic Western rodeo that comes with a full week of partying, gambling, and parades, all set in a small town filled with history and an absolutely dazzling Western store. Finally, we will show you how you can let your loved ones know you are okay when you are out flying, as well as let Search & Rescue know exactly where you are if you have to make an emergency landing. This information that could save your life!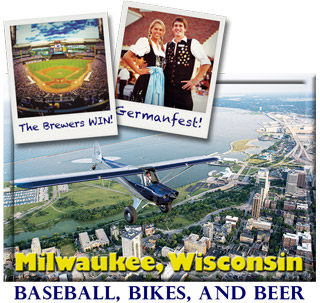 After a long, cold winter, the warming temperatures are a welcome relief. This issue has some exciting escapes for pilots looking for places to spread their wings. One big bucket-list item for many aviators is to fly in Alaska, and this issue brings you details on flying in our amazing 49th state. Another undeveloped place to fly in the Lower 48 is in the Northwoods of Maine to a private resort with seaplane and land access. For an active vacation you can head to Eugene, Ore., nicknamed "Tracktown USA," or party in "Brew Town" on the shores of Lake Michigan in Milwaukee, Wis.