Pilot Getaways is the bimonthly travel magazine for pilots and their families. We focus on having fun with your airplane at destinations from backcountry strips to exclusive fly-in resorts.
---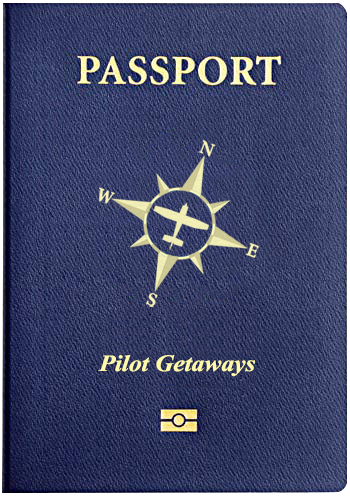 Digital Subscriptions
You can read the latest issue on your desktop or laptop, tablet, smartphone... almost any computer or capable mobile device! Log-in to your online account where you can view your magazines on a web-reader with any Flash-enabled computer, or via HTML5 delivery on all capable mobile devices (no Flash needed). Digital subscribers also enjoy free access through the Pilot Getaways iPad app! One-year subscriptions start at $19.95.
Print + Digital Combo Subscriptions
The Combo Subscription gives you everything the Digital Subscription has PLUS a fresh print copy of Pilot Getaways magazine in your mailbox every two-months, starting at just $29.95/yr.
Click here to check out our current subscription offerings!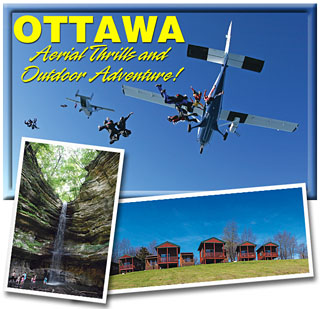 Fall and early winter can be wonderful times to fly, with clear skies, calm winds, and autumn foliage all providing special treats to adventurous pilots. In this issue, we'll take you skydiving in the Midwest, and then on to a safari at one of the world's largest private ranches, where you'll find a greater density of wild animals than even Yellowstone National Park. Along the East Coast, you can take a history and literature-oriented trip to Concord and Plymouth, or at the other side of the country, visit Big Sur, a place of endless beauty and relaxation on California's Central Coast.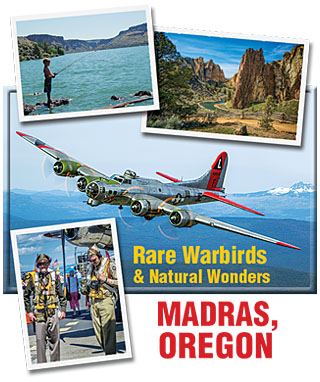 Fly-ins and airshows are the hallmarks of summer in the aviation world, and we've got two of the best lined up for you in this issue. Fly in to one of America's largest grass airstrips with a green carpet that rivals a golf course in beauty and smoothness. This amazing airstrip is a gift to aviators from a man who simply loves airplanes, big and small. We'll also take you to central Oregon, home of an exceptional airshow and one of the world's finest collections of World War II aircraft, almost all of which are airworthy. We round out this issue's getaways with explorations of a New England mountain region and a Midwestern lake resort community.
Summer is in full swing and it's time to dream of travel with your airplane. The biggest dream of all is to fly yourself around the world, and we've got an exclusive story by Robert DeLaurentis (aka the Zen Pilot) about his around-the-world trip in his Piper Meridian, which included plenty of thrills… both the wanted and unwanted kind. This year marks the 100th anniversary of the National Park Service, and we cover three NPS units: Cedar Breaks National Monument, Zion National Park, and Crater Lake National Park. Each of these locations offers its own spectacular and unique scenery. There's no better time than now to get out there and explore your public lands!