Pilot Getaways is the bimonthly travel magazine for pilots and their families. We focus on having fun with your airplane at destinations from backcountry strips to exclusive fly-in resorts.
---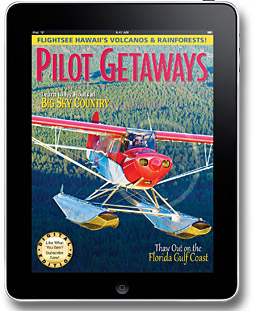 Our new iPad app delivers the current issue to subscribers, offers back issues for sale, and includes a free preview of the current issue. For 15 years, we have been featuring recreational destinations that are accessible to general aviation aircraft—from grass strips with under-wing camping to full-service, fly-in resorts. "Readers have been demanding an easy way to reference our extensive travel information without carrying 73 back issues weighing more than 30 lbs. By the end of the year, we expect to have our complete library of more than 500 destinations available," said editor-in-chief John Kounis. "Furthermore, foreign subscribers can now receive our publication digitally without incurring high shipping fees." An annual subscription costs $19.99 and back issues are available for $4.99. For more information, visit www.pilotgetaways.com/subscription-options.
With millions of acres of pristine wilderness, Alaska is a place that many pilots call the final frontier. If you've ever considered flying your airplane there, don't miss this issue with a fabulous south-central Alaska itinerary. Of course, if you'd rather stay closer to home, we've got that covered too. We'll take you from romantic Niagara Falls to America's aviation hub of Wichita to a small Idaho town with big summer recreation.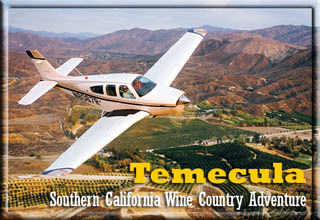 Spring is upon us, so it's time to brush off the rust and get into the air. This issue has an exclusive peek at a newly-opened guest resort below Idaho's Sawtooth Mountains. And as a follow-up to our Jan/Feb story on how to get your floatplane rating, we take you up into the Canadian wilderness of British Columbia and Yukon Territory for an incredibly scenic camping, fishing, and guest-lodge trip via amphibious floatplane. Those of you on the East Coast can visit Charlottesville, Va., and the former abodes of our most famous Founding Fathers. Out west, our spring adventures continue in Temecula with hot air ballooning, wine tasting, and an Old West town.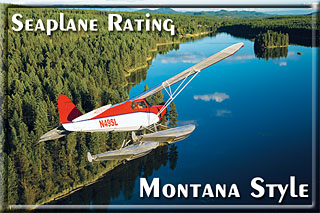 It's a new year, and this first issue of 2013 is full of fun flying ideas for you and your family to start the year off right with new adventures. We'll help you make plans to visit and fly over the Big Island of Hawai'i, with its incredible diverse landscapes and jewel-like turquoise waters. The Big Island's Kohala Coast is the sunniest spot in the whole state and with some of its finest resorts, yet this island sees far fewer tourists than some of the other islands. It's not too late for winter adventures, either. Grand Marais, Minn., on Lake Superior is a great area for watching winter wildlife and enjoying winter activities. For many, late winter means it's time to gear up for Sun 'n Fun, aviation's annual kickoff to fly-ins. A side trip to St. Petersburg with its beautiful beaches makes a worthy addition to your Florida trip. And if all this watery fun has you thinking about adding a float rating, this issue has the lowdown on how you can do just that.