Pilot Getaways is the bimonthly travel magazine for pilots and their families. We focus on having fun with your airplane at destinations from backcountry strips to exclusive fly-in resorts.
---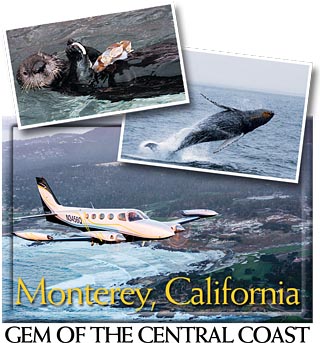 Welcome to the first issue of 2014! This issue has everything you need to start your year in style. Our authors dig deep to reveal hidden treasures in places you thought you knew, from Mobile to Monterey. For those who love to party, Mobile, Ala., is the place to get an early start on Mardi Gras festivities, with parades, jazz, and great cuisine. Monterey, Calif., is close to the world-renowned Pebble Beach golf courses and home to the Monterey Bay Aquarium, but there's so much more to explore in this jewel by the sea. As a special treat for backcountry fliers, this issue features three airstrips you can fly to even in winter when most other mountain airstrips are snowed in. Camp beside the Snake River at the bottom of Hells Canyon, North America's deepest canyon, or stay in a comfortable lodge beside the canyon's premiere airstrip and enjoy great food plus all the hiking, wildlife viewing, fishing, or hunting you can dream of. We'll also take you to a secret slot canyon deep in Utah's red rock country that few have ever seen. One of our authors hatched a plan to fly to a nearby airstrip and raft the river down to the slot canyon; we'll show you how you can recreate that adventure!
Read the latest issue on your desktop, laptop, iPad, Android, tablet... any flash-capable computer or browser-enabled mobile device! Click on http://pglinks.net/digital to check out a free preview issue.
(Note: We will continue to offer subscriptions and back issues through our iPad app, as well.)
Since Pilot Getaways started publication in 1998, many subscribers have written to us about trips they have taken after reading about particular destinations featured in the magazine. Have you had a great vacation based on something you read in Pilot Getaways? We'd love to share your experiences with other readers.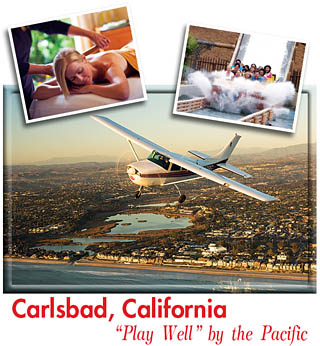 The holidays are coming up soon, so why not start planning an unforgettable flying vacation? This issue features adventures across the country that are suitable for families as well as romantic couples. With mild winter days, sunny beaches, and luxurious spas, not to mention the Legoland Theme Park and a new Legoland Hotel, our cover story, Carlsbad, Calif., is a real treat for kids and their parents. Pilots flock to McCall, Idaho, for excellent winter sports and a unique carnival held at the end of January. Branson, Mo., is one of America's entertainment capitals, and they really put on a show at Christmas. Downhill and Nordic skiing, tubing, snowmobiling, and snowshoeing are all enjoyed at Deep Creek Lake, Md., but the lake is also an elegant setting for romantic candlelit dinners or long snowy walks. Whichever adventure you pick, enjoy yourself this holiday season.