Behind the Scenes with Woody
---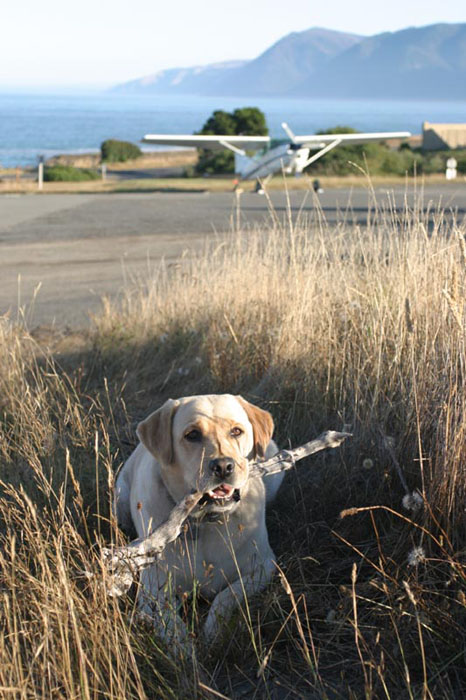 Woody is John's yellow lab. He loves to travel in the Cessna 185 and makes friends wherever he goes. He has flown coast to coast several times, gone as high as 14,500 feet, and been to small Canadian grass strips as well as remote Mexican beaches.
While flying he wears a special doggie headset made from kneepads, foam, and velcro straps.
He usually falls asleep when the engine is turned on and wakes up during descent to land.
For the past four years, Woody has come along on almost all of Pilot Getaways' photo shoots. He has logged over 1600 hours and is quite the bush pilot!
Click on thumbnails below to begin: