Hiking
---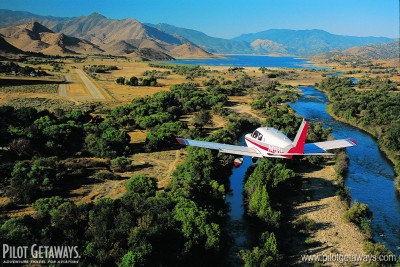 At EAA AirVenture Oshkosh, we spent a lot of time touting the joy of airplane camping to our pilot friends. Some, like Ramona Cox, a.k.a. "Sky Chick," are avid airplane campers who have pitched their tents in remote corners of the world. Others were new to airplane camping and just wanted an introduction. So we hatched a plan to host a fly-in at Kernville Airport (L05) by Lake Isabella, California as an intro to airplane camping.
Kernville Airport was featured in our Fall 2001 issue as a fly-in camping destination less than an hour's flight from Los Angeles.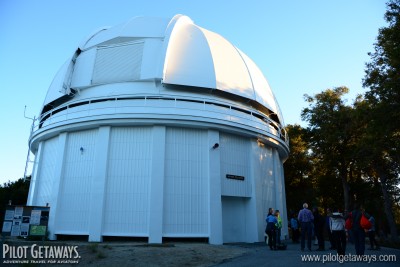 I have always had a passion for astronomy. In fact, it was that interest that resulted in my admission to USC, my job at Jet Propulsion Laboratory, and ultimately my membership in the Aero Association of CalTech where I trained for my pilot license. So when Rhonda, a friend of mine with the Valencia Hiking Crew Meetup Group mentioned the opportunity to spend a night observing through the 60-inch telescope at Mount Wilson, I couldn't resist.
We're kicking off our first "Reader Getaway" with a submission from our own Technical Editor, who has been with the magazine since 2006.
Pilot Getaways has undoubtedly enriched the lives of many of its readers, but I have a hunch that, aside from the magazine's founders, John and George Kounis, nobody's life has been changed by it more than mine. Long before my professional association with Pilot Getaways, the magazine introduced me to a whole new lifestyle, and something I read in it eventually led us to move from Southern California to Idaho.