Pilot Getaways is the bimonthly travel magazine for pilots and their families. We focus on having fun with your airplane at destinations from backcountry strips to exclusive fly-in resorts.
---
Read the latest issue on your desktop, laptop, iPad, Android, tablet... any flash-capable computer or browser-enabled mobile device! Click on http://pglinks.net/digital to check out a free preview issue.
(Note: We will continue to offer subscriptions and back issues through our iPad app, as well.)
I started flying when I was 17 in Coeur d'Alene Idaho, also known as COE, in pilot speak. Other than my cross country flights during training in a C172, I had never been able to make what I considered to be a true cross country: more than 500 miles. The biggest reason for this was the fact that renting an airplane for that amount of time simply to fly somewhere far away, is an expensive proposition for a college kid.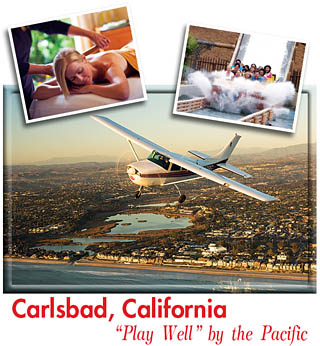 The holidays are coming up soon, so why not start planning an unforgettable flying vacation? This issue features adventures across the country that are suitable for families as well as romantic couples. With mild winter days, sunny beaches, and luxurious spas, not to mention the Legoland Theme Park and a new Legoland Hotel, our cover story, Carlsbad, Calif., is a real treat for kids and their parents. Pilots flock to McCall, Idaho, for excellent winter sports and a unique carnival held at the end of January. Branson, Mo., is one of America's entertainment capitals, and they really put on a show at Christmas. Downhill and Nordic skiing, tubing, snowmobiling, and snowshoeing are all enjoyed at Deep Creek Lake, Md., but the lake is also an elegant setting for romantic candlelit dinners or long snowy walks. Whichever adventure you pick, enjoy yourself this holiday season.
Redbird Skyport, a multi-faceted general aviation services facility, flight school, and aviation laboratory at San Marcos Municipal Airport has teamed up with big names in the aviation business world to offer 100LL at the breathtakingly low price of $1 per gallon through October 15, particularly during AOPA Summit. Jeff Van West, Director of Redbird Media, says the goal is to determine how big a role fuel price plays in flying activity, and, if fuel price isn't the barrier, what it is.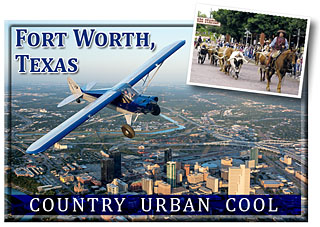 Autumn can often offers some of the year's best flying with less wind, fewer thunderstorms, no icing, and even a show of fall colors below. In this issue, we bring you fun fall flying destinations from all across America. Take in the fall colors over upstate New York, visit a slice of Switzerland in eastern Oregon, frolic with dolphins in southwest Florida, or make the pilgrimage to the big AOPA Aviation Summit in Fort Worth, Texas, and take in plenty of cowboy culture along with your aviation fix.