Seaplane Rating—Montana Style
---
After reading and saving Pilot Getaways magazines for several years, I hit the jackpot with the January/February 2013 issue. Typically, I read through each issue marking the potential trips I'd like to take so that a given trip will be easily found when the time is right.
Bingo! Seaplane Rating Montana Style! A friend, Nalena Rider, and I had already planned a month in McCall, Idaho to fly the backcountry strips that the area is famous for. How easy it would be to use part of that already scheduled time to go north to Montana and refresh that seaplane rating I'd earned several years back.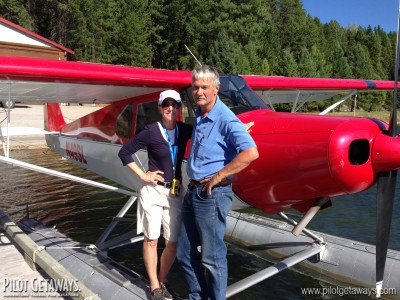 There it was all laid out before me with names and phone numbers! I picked up the phone and spoke to John Carmichael immediately after reading the article. No time was wasted in convincing Nalena that she too would love to cross a seaplane rating off her bucket list. We were going to Montana as part of our summer adventure!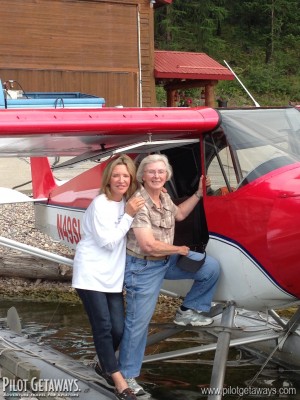 Stillwater Lake was more lovely than expected. The PA12 that we flew was totally and artfully restored including an addition of a door on the pilot side. How beautifully she flew! My friend earned her rating and I grew to know the five lakes in the nearby region. The town of Whitefish was inviting and so close to Glacier National Park that we enjoyed a full day there… not quite enough so we will return.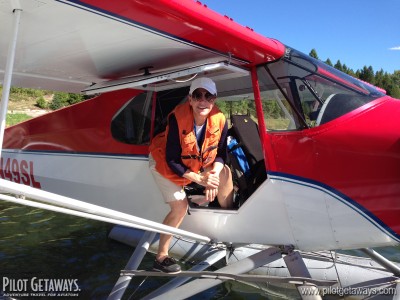 Thanks, Pilot Getaways! We would not have known about Backcountry Flying Experience had I not read the magazine. A scenic spot to fly floats is hard to find all by oneself!
- Wilma Mehlville, Ojai, CA