You are hereRemembering John Kounis
Remembering John Kounis
---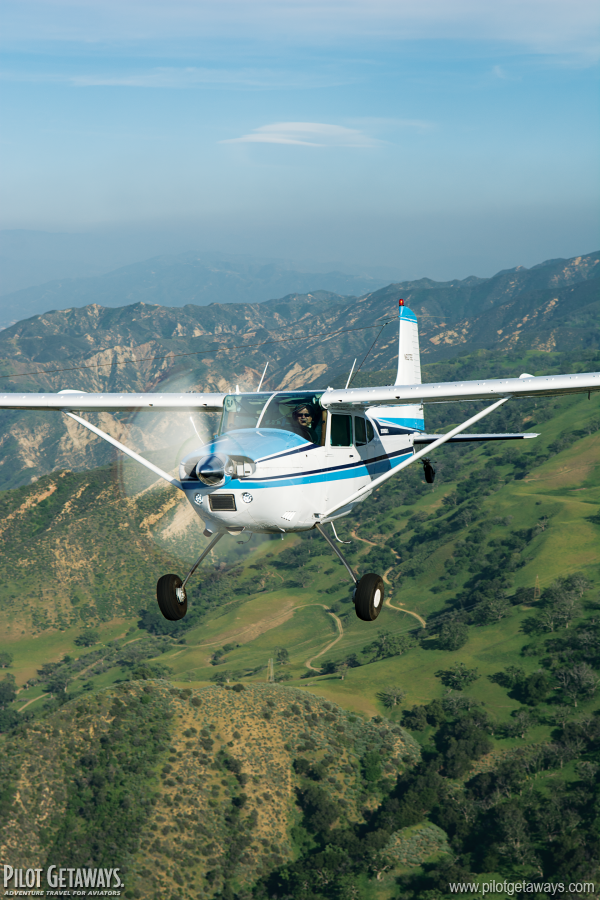 For 17 years, you have read a letter from my brother introducing exciting destinations and recalling our experiences for each issue. It is with a heavy heart that I am writing in his stead for the very first time. John died suddenly and unexpectedly early in the morning of July 13 from a pulmonary embolism.
He was not just my brother; he was my business partner, mentor, confidante, housemate, travel companion, hiking partner, scuba buddy, personal pilot, and best friend. As I am the younger brother, he's been around my entire life, and I know him better than anyone. I'd like to share exactly how amazing a man John was.
John's lifelong passion, first and foremost, was gaining knowledge. Not simply cursory information, but a desire for a full, drink-from-the-firehose understanding of whatever topic was his focus. This led to his insatiable curiosity and sense of adventure.
Our parents were Greek immigrants who came to the U.S. as students. Just like in the movie "My Big Fat Greek Wedding," our parents constantly instilled in us the appreciation for how Greece influenced Western culture and scientific thinking. Looking back, I can see these stories planted the seeds for how John lived his life: he used his talents for the betterment of mankind.
Our first big trip was to the motherland when John was nine. Seeing the great ruins and relics of the past with his own eyes brought to life the many historical stories we had heard over the years. That trip sparked not only his lifelong passion for travel, but also an urgency to experience everything this world has to offer. To him, there were just too many wonders, too many lessons, and too many people that he had to experience firsthand.
John's fascination with the wonders of the world quickly grew into an intense fascination with the wonders of the universe. He became enamored with astronomy. My parents supported his passions, so he acquired a heavy, 10-inch reflector we nicknamed "the hernia-scope." We spent many nights exploring and taking time exposure photographs of the celestial beauty above, often in the desert with my father asleep in the VWbus. John quickly realized that a full understanding of astronomy requires grasping high-level mathematics and physics. He was up to the task.
In junior high school, he skipped algebra by taking the final exam after only one day of looking at the textbook. In fact, John said he never had to study for any mathematics or physics that existed up to the time of Newton. He said it all just made sense to him, as if he were just remembering what he had already learned. He did have to study, however, for what was known after the time of Newton.
The summer when he was 14, John attended a computer class at the University of Southern California (USC), and boy did he get hooked! As usual, he consumed every bit of information he could about programming, and figured out how to combine it with his passion for astronomy. The result was a scientific paper, "A Computer Study of Galactic Structure," that he presented to a group of scientists including Stephen Hawking (you can read the paper at www.JohnKounis.com/ pdfs/ComputerStudyOfGalacticStructure.pdf).
At that point, John figured why waste three years in high school? So he took the SAT and skipped it! He was just 15 in his first year at college in USC. In a few of his classes, the students petitioned the teacher to keep John's scores off the bell-curve, because his high scores skewed the results so heavily.
After four years, the boy genius graduated with a Bachelor's in Computer Science and secured a job at NASA's Jet Propulsion Laboratory. There, he proudly worked on amazing projects that added to our scientific understanding, like the Cassini spacecraft, which still orbits Saturn. One day, John overheard a coworker mention he needed to fly his airplane to another airport for servicing. John, who had thought airplanes were reserved for the military and commercial pilots only, lit up and exuberantly invited himself along. That 20-minute flight introduced him to general aviation. It was life changing. On his 18th birthday a few days later, he took his first flight lesson; it was full throttle from there.
One of the most pivotal moments in his life was when he heard of an assignment with JPL to work in Germany. He jumped at the chance and moved to Stuttgart. He purchased a Cessna 172 RGfrom the JPL flying club and shipped it to Germany. It became routine for him to hop into the airplane and enjoy a weekend in Paris, the French wine country, or Venice, quickly earning him the nickname "The Prince of Stuttgart" among his coworkers. He flew that airplane to 40 countries, from the northern tip of Norway to South Africa. It became his magic carpet, carrying him to adventures far and wide.
While flying, he always used his genius math skills to calculate something in his head relating to the flight. For example, you could askat any time, "How much does the airplane weigh right now?" and he would be able to mentally calculate the weight based on payload and fuel burned.
His insatiable appetite for learning extended to languages. While living in Germany, he became fluent in German. In addition to our family's native Greek, he also mastered Italian, French, Spanish, Japanese, and Russian. He relished the opportunity to use his language skills to get to know people from across the globe.
When he returned to the U.S., he purchased a Cessna 185, and we began to take numerous airplane camping trips together. On a trip to Baja California in 1997, my boy-genius brother and I hatched a plan to start Pilot Getaways magazine, even though we had no experience in publishing.
Since then, we have flown all over the U.S., Canada, Mexico, and a handful of other countries while research- ing for this magazine. To many, these trips would be considered grueling since John treated airplanes differently than most pilots; long flights were perfectly okay with him. For example, on one trip, we flew 2,300 nm from Chatham, Mass., to Los Angeles in one day. It's as if every second on this earth was a gift and he didn't want to waste it.
Fellow pilots were in awe of John. He truly wore his airplane like a jacket, and it didn't matter whether he flew from the left seat or the right. I've hung out of our airplane in a harness, taking pictures from the open door while John flew in close formation with another airplane down a narrow canyon. I trusted my life to him during these shoots, but I was completely at ease because his piloting skills were incredible.
John's extraordinary intellect, humility, and zest for life attracted so many people to him. He loved sharing his experiences, and often spoke at aviation events about flying techniques and fun places to fly. Anyone who listened found themselves inspired, whether it was a non-pilot deciding to learn to fly, an inactive pilot committing to become current again, or someone determined to travel the world with whatever means they have.
John was almost always upbeat and smiling, and he enjoyed making people laugh. He had a wicked sense of humor and would pepper his tales with jokes. True, some of them were tasteless and he'd be laughing before he got to the punch line, but you couldn't help but laugh with him. His booming, giddy laugh was contagious.
Even so, John had a serious side. He always tried to better himself, whether it was flying skills, learning another language, public speaking, or hiking endurance. He was honest, sometimes brutally so, and he expected honesty in return. Most importantly, he was the most selfless person I've ever known, and he never expected anything in return.
One of his last flights was a bucket-list item he'd wanted to accomplish for 20 years: to fly an airplane across the Pacific Ocean. In May, he ferried the Cessna 185 pictured on the cover to Malaysia. I am so happy John got to fulfill one of his lifelong dreams. He truly had an amazing time there.
Two short weeks after his return, he was taken from us. I'd like to think that he is off exploring places beyond the boundaries of the imagination and that his quest for ultimate knowledge is being fulfilled as he plays among the clouds in heaven with angel's wings.
The experiences John had in his 51 years are more than most people have in 10 lifetimes. I realize now that this magazine was John's way of doing what he loved most: sharing with everyone the joys that aviation and travel gave to him. Though no one can replace John, as we at Pilot Getaways move forward, we will endeavor to carry on his spirit of adventure.
Goodbye, John. I will forever cherish the memories of our many crazy times together. I thank you for being the best brother anyone could ask for.
– George A. Kounis