Jasper Airstrip Open
---
Jasper National Park, Alberta, Can.—The Jasper Airstrip (CYJA), located within Canada's Jasper National Park, is now open to pilots for non-commercial use. The airstrip had been designated as "emergency use only" for many years; its reopening for public use came after lengthy efforts by the Canadian Owners and Pilots Association (COPA). The turf airstrip is maintained year-round; its 3,990 x 150 foot Runway 13/31 appears on Canadian charts at 52° 59' 48N, 118° 03' 34W.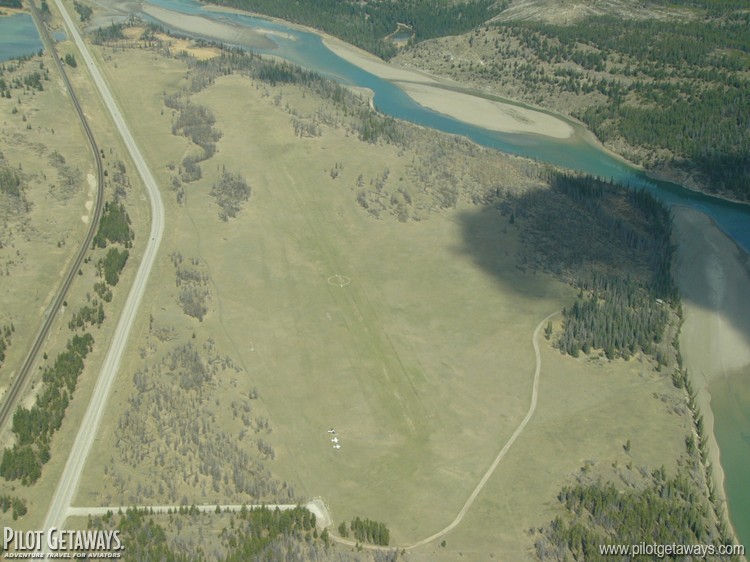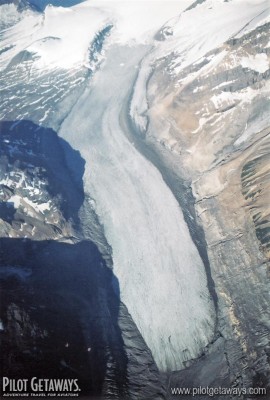 The airstrip is situated along the east side of the 140-mile long "Icefields Parkway" Highway 93, which parallels the east side of the Continental Divide. Glaciers by the dozen spill down the slopes of the Rockies toward the highway, which National Geographic dubbed "one of the 10 greatest drives in the world." Pilots who fly the route are treated to outstanding views of giant icefields and multi-hued turquoise glacial lakes and rivers.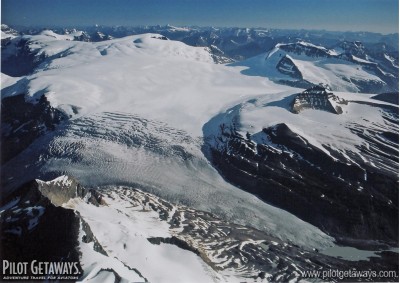 Jasper has one or more cable tie downs and a telephone and self-registration ($5 per day) booth; contact park superintendent if unsure, 780-852-6155. Just east of the airstrip, along the river, are a washroom, table, firewood, and bbq pits; for day use only, no camping. There is no fuel at the airstrip; nearest fuel is a 15-min flight to the turf Hinton/Entrance Airport (CEE4). This video of a fly-out from CEE4 to CYJA shows the airstrip, approach, and scenery (begin at 7:00).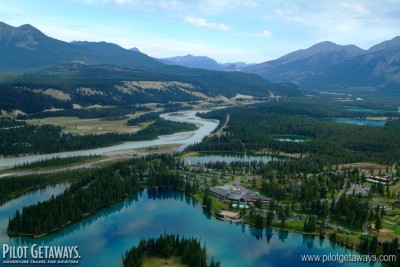 The luxurious Fairmont Jasper Park Lodge offers free pick-up for guests; taxis are $35 from strip to town.
For more information, contact the Jasper Flying Club 760-852-8208.