You are hereAerial Group Safari in Africa
Aerial Group Safari in Africa
---
Aerial Group Safari in Africa
An Adventure of a Lifetime!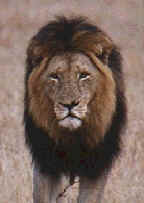 Be one of only 16 adventurers in eight planes to experience the Aviator's Tour and Self-Fly Safari® through South Africa, Botswana, and Zimbabwe.
Pilot Getaways is proud to sponsor our first Adventure Tour - a self-fly aerial safari in Africa. If the idea of flying yourself over the African bush while observing exotic wildlife including lions, elephants, rhinos, giraffes, and zebras sounds appealing, then this trip is for you!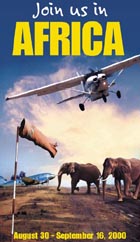 Pilot Getaways has teamed up with Hanks Aero Adventures and AfricanAeroSafari to offer this adventure at a special Pilot Getaways discounted price! Their expertise in taking care of all the details makes it much easier. All you have to do is fly the plane!
To find out more about this exciting trip, just click on the links to see the itinerary, a photo gallery, and specific details. In order to reserve your spot or to get an information packet sent to you, either click on the Request More Information link or call us toll-free at 877-PILOT-GW (877-745-6849).