Pilot Getaways is the bimonthly travel magazine for pilots and their families. We focus on having fun with your airplane at destinations from backcountry strips to exclusive fly-in resorts.
---


Pilot Getaways Editor-in-Chief John Kounis will be the featured banquet speaker for the Montana Aviation Conference on Saturday March 6, 2010 at the Hilton Garden Inn in Missoula, Mont. During the three-day conference, he will also be giving concurrent sessions on Touring Europe by Private Aircraft and An African Aerial Safari. For more information, see the January issue of the Montana Aviation Department's publication, Montana and Sky, or visit the Montana Aviation Department's Aviation in Montana page.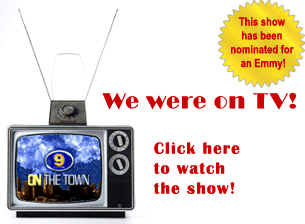 Pilot Getaways was featured on the KCAL 9 program "9 on the Town" that aired in Southern California on June 3, 2004. The segment was nominated for an Emmy Award.
Click the image above to watch the video(about 5 mins long) or click here to find out more about the show.