You are hereDigital and Print Subscriptions
Digital and Print Subscriptions
---
Pilot Getaways is the bimonthly adventure-travel resource for pilots, aircraft owners, and their flying companions. Have fun with your airplane from wing camping at backcountry strips to exclusive fly-in resorts. Each article features everything you need to enjoy exciting expeditions, romantic getaways, and memorable flying vacations. Registered subscribers also get free access to the American Air Campers Association database. Whether you buy a single issue or sign-up for a full subscription, Pilot Getaways is the ultimate tool to actively seek out and plan your aviation adventures!
PRINT SUBSCRIPTIONS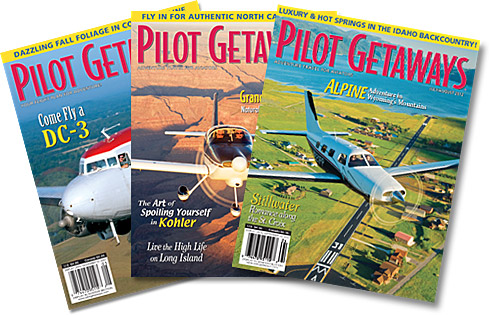 Print subscriptions are available through this website starting at $19.95 per year. Visit our subscription page to have Pilot Getaways magazine delivered to your mailbox: https://pilotgetaways.com/subscribe.
IPAD SUBSCRIPTIONS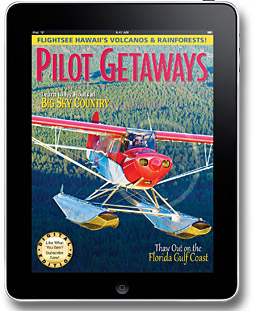 iPad subscriptions may be purchased through the Pilot Getaways iPad App. A 1-year subscription is available for only $19.99.